Suffolk County
Voter Services | Debates | Contact Us
The League of Women Voters is a nonpartisan political organization encouraging informed and active participation in government. It influences public policy through education and advocacy.
OUR DEMOCRACY IS WORTH WAITING FOR:
WE WANT EVERY VOTE COUNTED!

With the increase in absentee ballots expected in 2020, tallying votes will take more time, and it is highly likely ballots will be counted late into the night all over the country. Voters should not expect all election results to be called or announced on Election Day as in previous elections, and that's okay.
A delayed result with an increased number of mailed ballots means the system is working as it should to ensure the integrity of our election process.
A surge in mailed ballots requires our election officials to adapt their ballot counting practices, and it is important for voters to be patient. A complete and accurate ballot count is more important than a fast ballot count.
With the increase of absentee voting in 2020, it is essential that every vote is counted and every voter's voice is heard. We should all prepare for many election results to be announced after Election Day.
If key states' margins prove to be close, the counts will be legitimately complex and suspenseful, particularly because of the changes in turnout and early voting. That's the system and it's how democracy works.
New York State's election laws are complex and somewhat unique compared to many other states. Below is the timeline that NYS Boards of Elections are following after Election Day.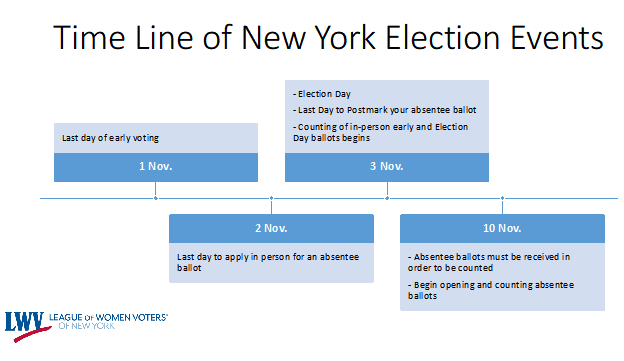 What is an election canvass?
The purpose of the canvass is to account for every ballot cast and to ensure that each valid vote is included in the official results. For an election official, the canvass means aggregating or confirming every valid ballot cast and counted—absentee, early voting, Election Day, provisional, challenged, and uniformed and overseas citizen.
The canvass enables an election official to resolve discrepancies, correct errors, and take any remedial actions necessary to ensure completeness and accuracy before certifying the election.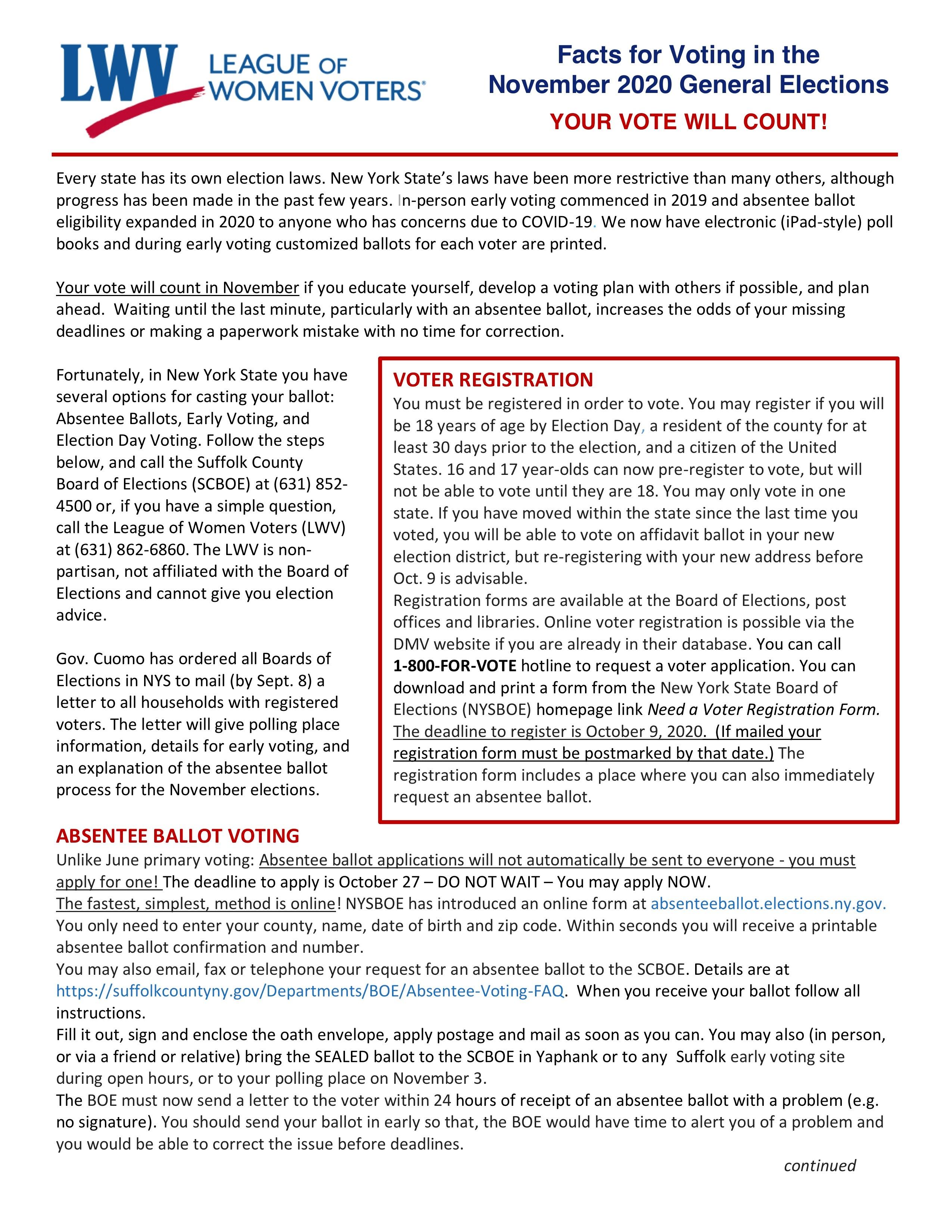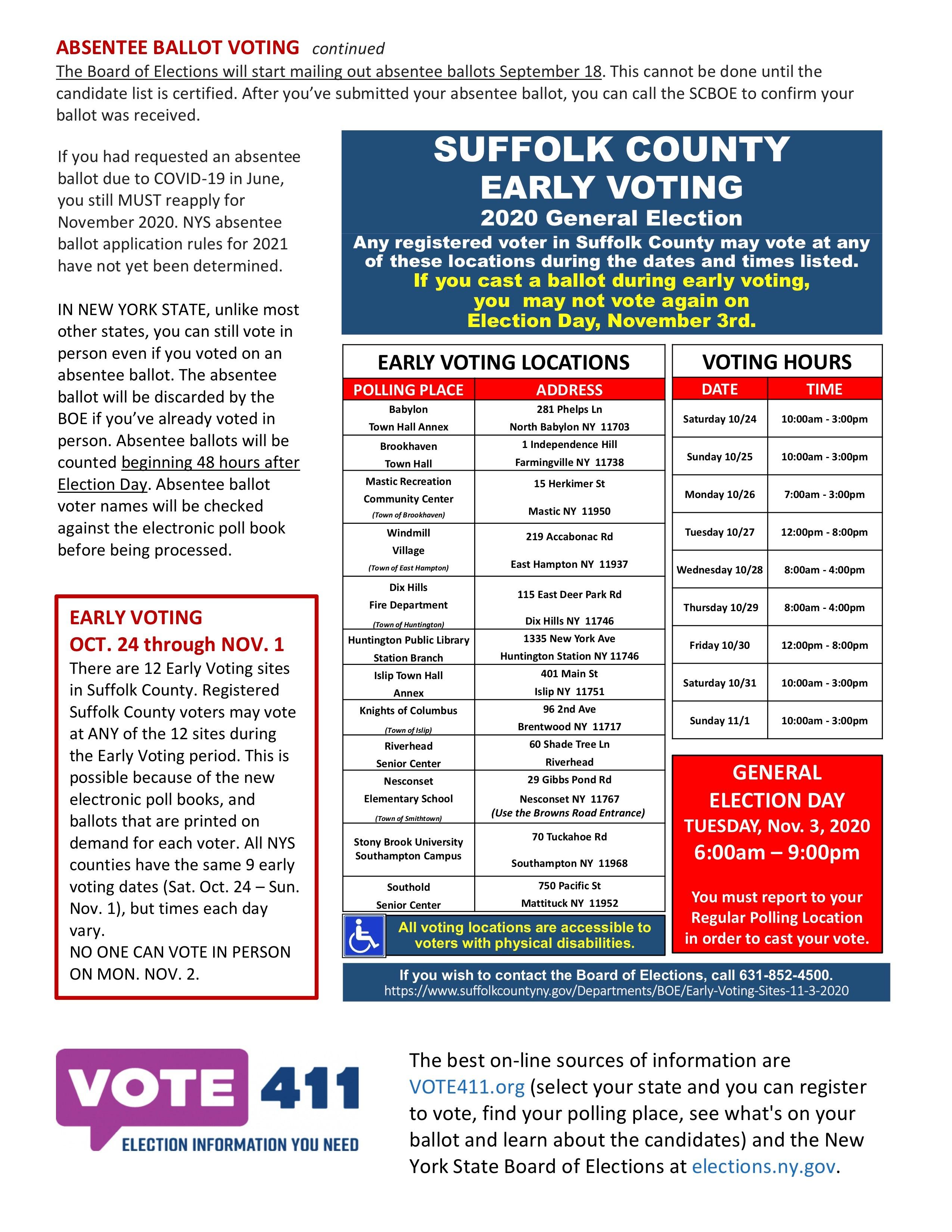 Click here for printable 2 page pdf
Link to the Suffolk County Board of Elections here. https://suffolkcountyny.gov/Departments/BOE
Link to the New York State Board of Elections here.https://www.elections.ny.gov/
Sign up for the League's new text alert system to get real time updates on voting changes related to COVID-19.

Text VoteNY to 474747
If you need information from the League of Women Voters please lwvsuffolk [at] gmail.com (email) or leave a message at 631 862-6860.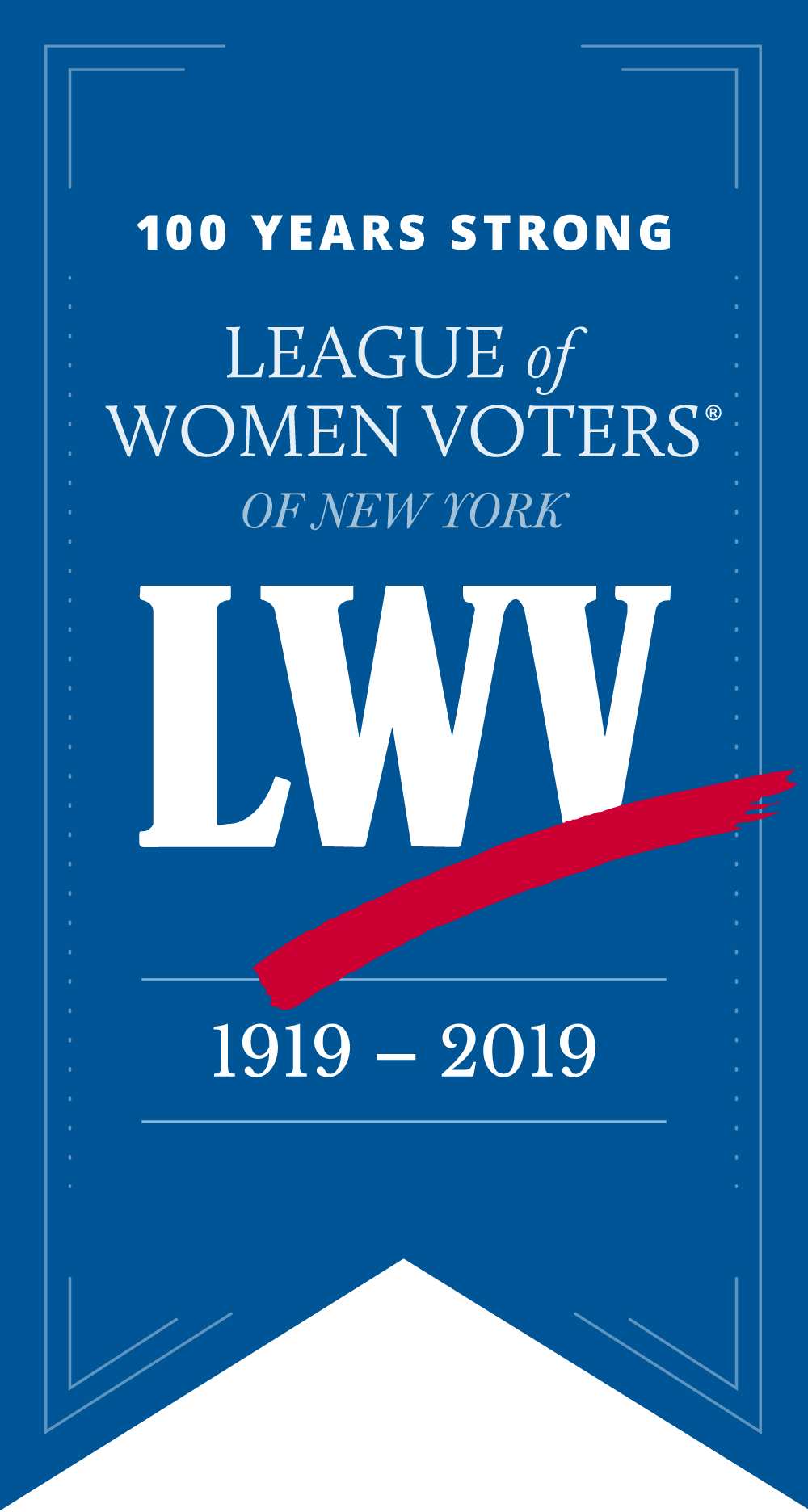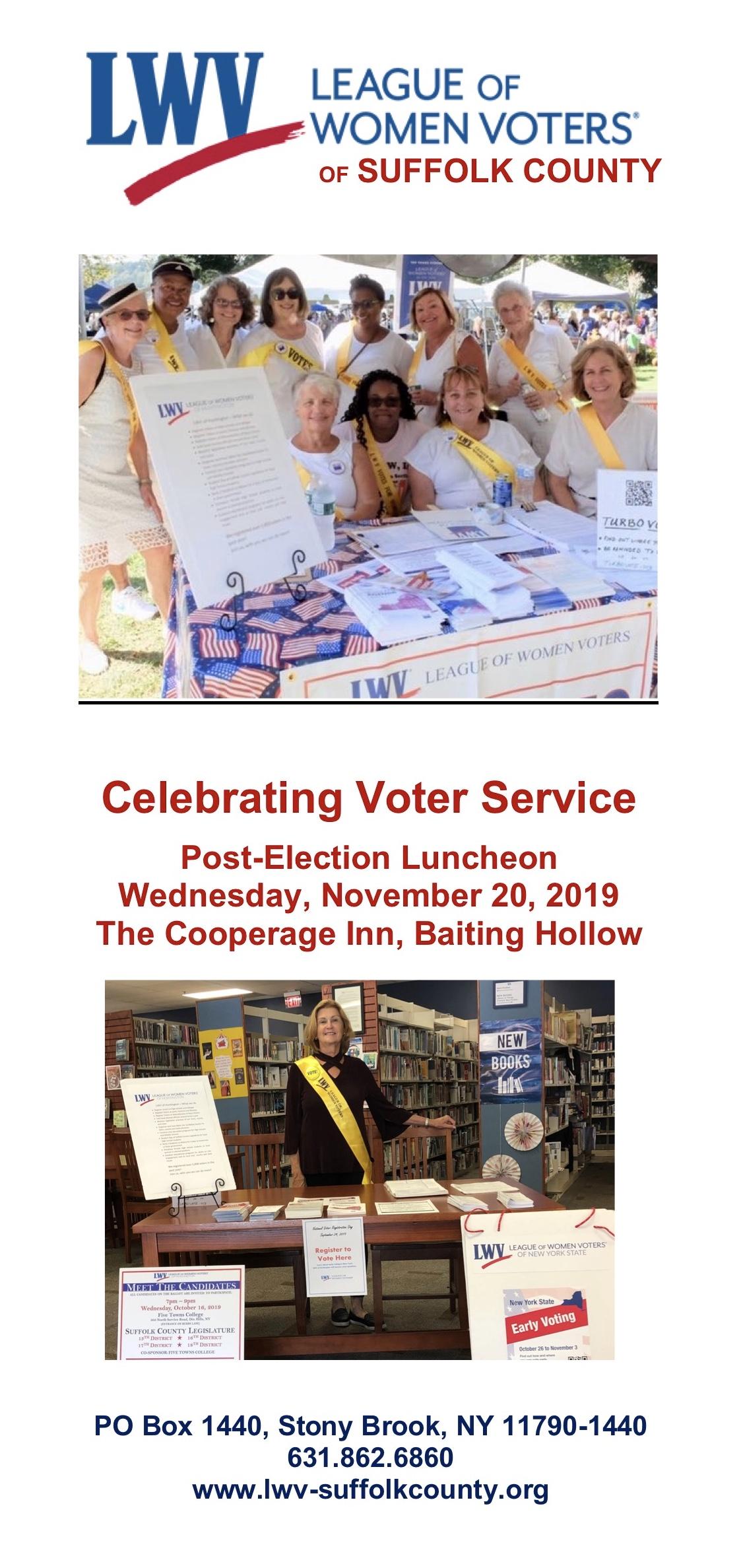 The League of Women Voters of Suffolk County, and local Leagues in Brookhaven, Hamptons, Huntington, Shelter Island and Smithtown spend countless hours on voter registration, voter education, candidate debates and voter service. Please click on the trifold cover above to read the impressive list of LWV voter service activities in 2019. You can help in 2020- contact a local League or consider making a tax-deductible donation to our Education Foundation.